This artist must have descended into the Orcus in order to be able to create such coherent works...

Art Historian Dietmar H. Kroepel about Mundi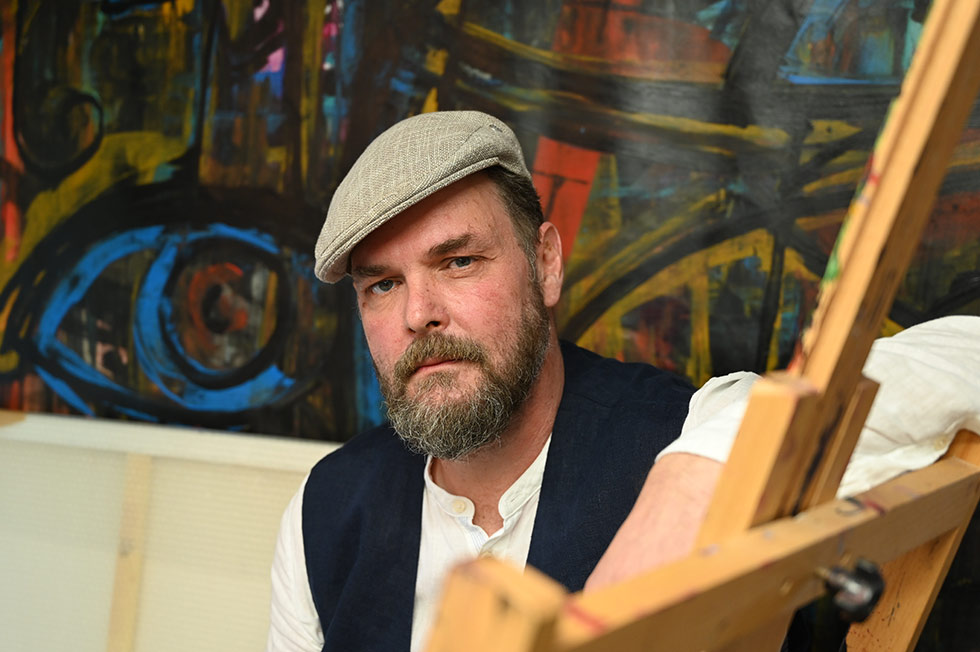 Stephan Mundi was born in Bavaria/Germany in 1971 as a scion of a Hungarian / Munich artist family. His grandfather Béla Mundi, a well-known Munich musician, introduced Stephan Mundi as a child to the world of music and painting in acrylic and oil. Mundi created in the following years paintings in oil, acrylic and coal and exhibited them in a private circle.
At the age of 18 Mundi went from painting to be a musician for the next years, performing as a vocalist in various bands.
Mundi is again dedicated to his first "love": painting. In the period from 2017 to 2023, more than 700 acrylic, oil, pastel and charcoal works were painted on canvas and paper (as of May 2023), some of which were successfully shown in various exhibitions in Rome, Milan, Florence, New York and Bavaria/Germany.