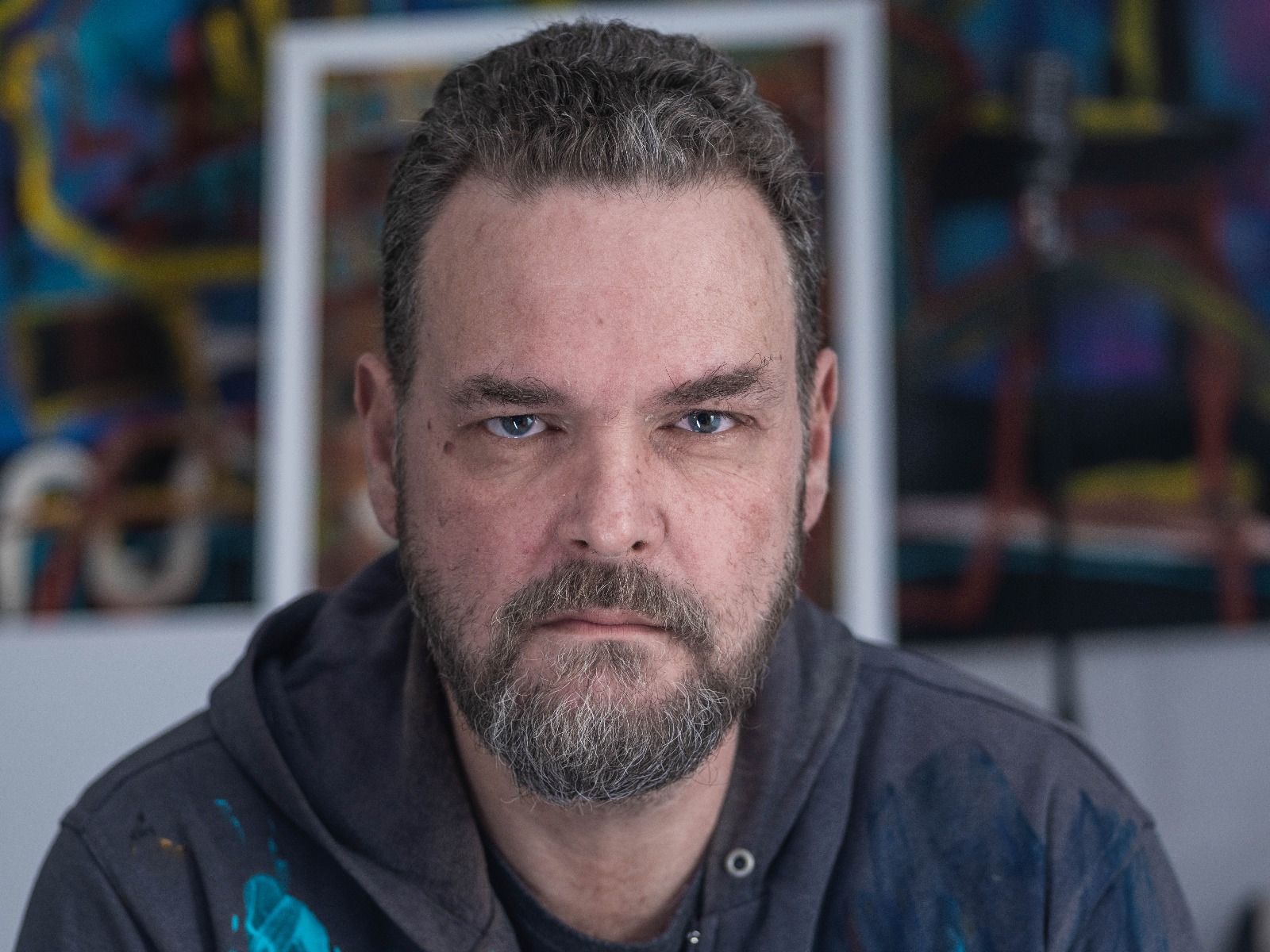 vita:
Stephan Mundi was born in Tegernsee in 1971 as a scion of a Hungarian / Munich artist family. His grandfather Béla Mundi, a well-known Munich musician, introduced Stephan Mundi as a child to the world of music as well as painting in acrylic and oil. Mundi created in the following years, some works in oil, acrylic and coal and exhibited them in a private circle.

At the age of 17 Mundi decided to switch to the music and was until 2011 singers in different formations. The highlight of the musical activity was the composition of the debutante Ehrenwalzers "rêve de chrysanthème" for the chrysanthemum ball 2008 in Munich, which was also premiered there this year. Since the end of 2017, Mundi is again dedicated to his first "love", the Painting. In the period from 2017 to 2019, more than 400 acrylic, oil, pastel and charcoal works were produced on canvas and paper (as of October 2019), some of which were successfully shown in various exhibitions in Rome, New York and Upper Bavaria from 2018 onwards.
Arthistorian Dietmar H. Kroepel about stephan mundi:
"Stephan Mundi is a driven one. As a person anyway, as an artist additionally determined by his experiences - painful as well as insightful. In every viewer, often in the subconscious mind, in the preoccupation with the mundi pictorial world, a mood of the same kind is evoked. This artist must have descended into the Orcus in order to create such coherent works.

The beginning of the painting often starts off as an informal, in the style of a berserker, the artist reaches for paint, brush or spatula and, at first, creates structures that, in their multi-dimensionality, soon awaken concrete real images in the painter's consciousness. This is the moment when the process of "free painting", ie the purest emotion, meets a ratio, that is, is controlled by what the artist sees. Nuances, colors, in figurations also the flesh and above all borders are worked out. If the artist enters a contemplative calm, a picture is about to be completed. If he were to finish the painting process a little too early or even continue it for a moment, the artwork would not come to this exact pictorial effect. Exactly one moment of emotion is recorded.

The great artistic security of the painter becomes visible here and the recipient senses this. He can immerse himself in the emotional world of the painter. He can deduce, oppose or accompany his own state of mind. But the viewer always takes an emotional attitude in such works. You have to define your own point of view, whether you like it or not, in the face of the picture.

If this can do an art, then it does not remain superficial. If she adds a noticeable aesthetic, this too is contrary to superficiality. Inherent in beauty, inner experiences, are always an experience, highly individual and personal."


Dietmar-H. Kroepel
artistic career
1971: Born in Tegernsee / Bavaria
1982: first steps painting in oil
1984: landscape pencil drawings, abstract oilpaintings
from 1988 on: singer in different bands
2007: compostion waltz "reve de chrysantheme" for charity event
2008: premiere of "reve de chrysantheme" at charity event chrysanthemenball in munich
until 2011: different bands, blues, rock, funk - u. a. own songs & texts
2017: abstract acrylic, pastel & charcoal painting on canvas
2018: Group-exhibitions in Rom & New York (Art Expo 2018 in New York)
65. Kunstausstellung Bayrischzell
Finalist "Global Art Awards Dubai"
2019: Solo Exhibition "Stephan Mundi", Agatharied, Bavaria
66. Kunstausstellung Bayrischzell, Bavaria
nominee Palm Art Award 2019